KOTOMI SHOP
SHOP LINE UP
KOTOMI CAFE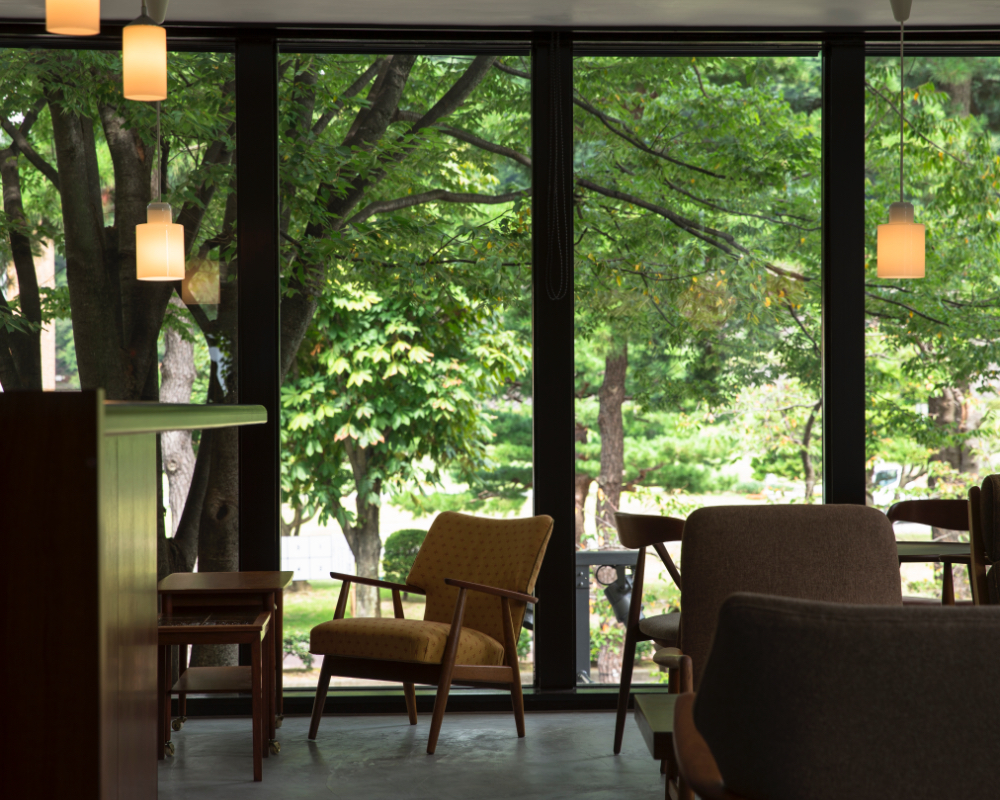 INSTAGRAM
ABOUT KOTOMI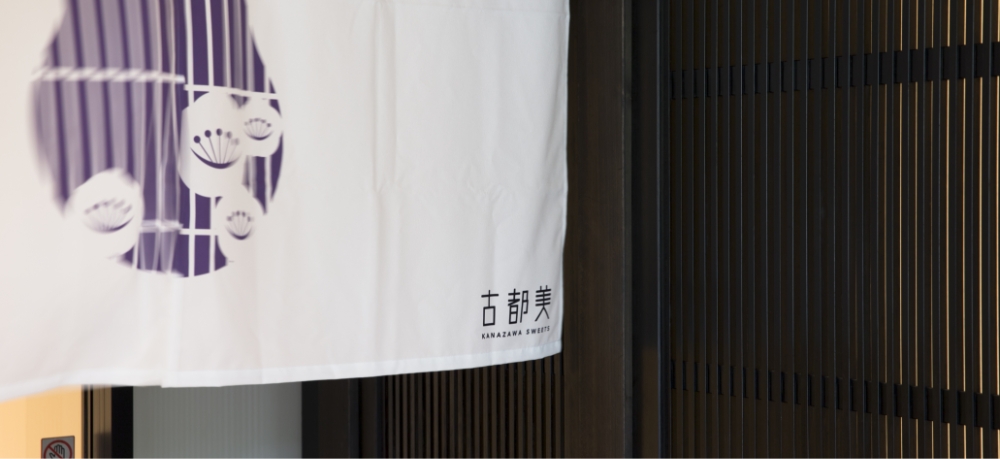 The Kotomi Style
Throughout history, all over the world, the culture of sweets has been highly valued. The sweet scent and the soft texture of sweets have a universal appeal.
Both as an everyday pleasure and as a special treat/dessert that pleases guests and creates a feeling of warmth and ease, sweets can create very memorable experiences.
As our name suggests, here at Kotomi we infuse our sweets with the beauty of nature and the esthetic of form that are the essence of "the beauty of Kanazawa" and a permanent part of the city's culture.
This is because Lord Maeda Toshiie's refined sense of beauty has continued to this day and we haven't kept the old as is; we have evolved and innovated in order to further improve our sweets and integrate that sense of beauty as Kanazawa combines "tradition and modernity".
By putting down roots in this cultured town, Kotomi has added charm and playfulness to its sense of beauty and tradition, and we will continue to develop a new sweets culture.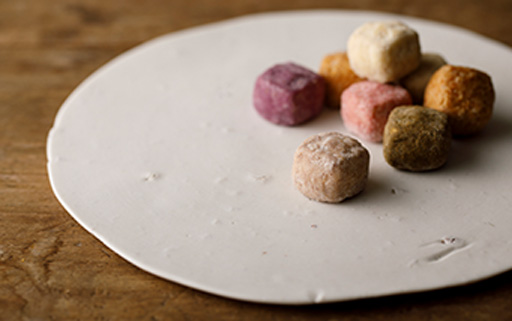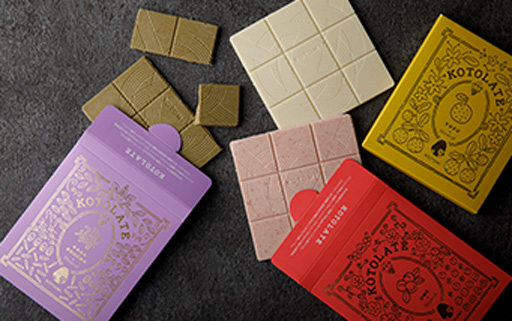 Kotomi Sweets
Kanazawa is known for its yuzu citron, Ono for its soy sauce and miso, Noto for its azuki beans and Nakajima-na leafy greens, and Kaga for its hoji tea. Our skilled artisans make full use of "local blessings" that are harvested in Ishikawa Prefecture, in order to create Kotomi sweets individually and with great care; they are like small "seasonal gifts" of Kanazawa's fresh ingredients.
As soon as you bite into one of our sweets, you will enjoy its subtle flavor, and with every taste, the depth of the ingredients changes. As you have one or two sweets, you will enjoy a variety of textures, as well as the special spherical shape that gives them a playful quality.
We have combined Japanese and Western culture, not just for the sake of novelty or to attract attention, but to create sweets that suit our everyday lifestyle, have a refined flavor and are just the right size. Your loved ones will surely be pleased to receive them as a gift.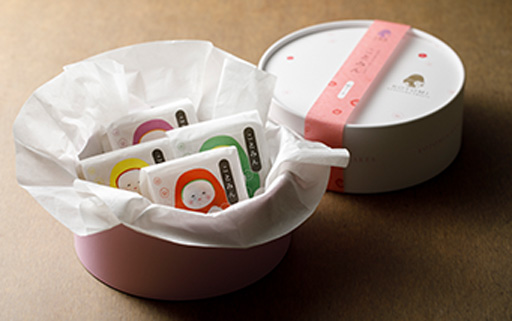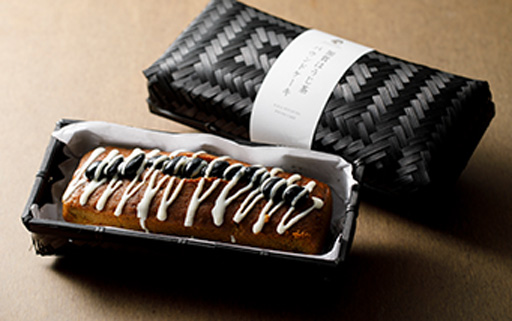 Hospitality Box
Soft, round and cute Princess Daruma dolls.
At Kotomi we use gold leaf, Kanazawa's glittery and alluring craft product, in a modern way to create our own beautiful style.
Right down to the shadows created by the lattice and plum-blossom designs, we pay attention to the slightest detail so that anyone who picks up one of these sweets will sense the refinement and sophistication of Kanazawa. We are uncompromising with regard to our constant quest for flavor and beauty.
Please enjoy a highly refined assortment that will give you a preview of the new Kanazawa.